On July 11-13, the 2018 Indonesia International Elevator Exhibition was held in Jakarta, Indonesia. As one of the most professional international elevator exhibitions in Indonesia and the largest transportation industry exhibition in the field of elevators in Indonesia, this exhibition brings together many well-known enterprises in the global elevator industry chain. As an internationally renowned brand, Lincoln Elevator made its debut at this event and received much attention.
Indonesia is the largest economy in ASEAN and the most attractive market. With the huge growth of Indonesia's economy and population, the demand for building expansion has further increased. Therefore, the elevator market has great potential.
During the exhibition, Lincoln elevator staff received a large number of local customers with a full spirit. Through detailed understanding of our products, we actively sought cooperation opportunities. In the pleasant communication, we gained a lot of valuable opinions and also laid the foundation for a longer-term cooperation.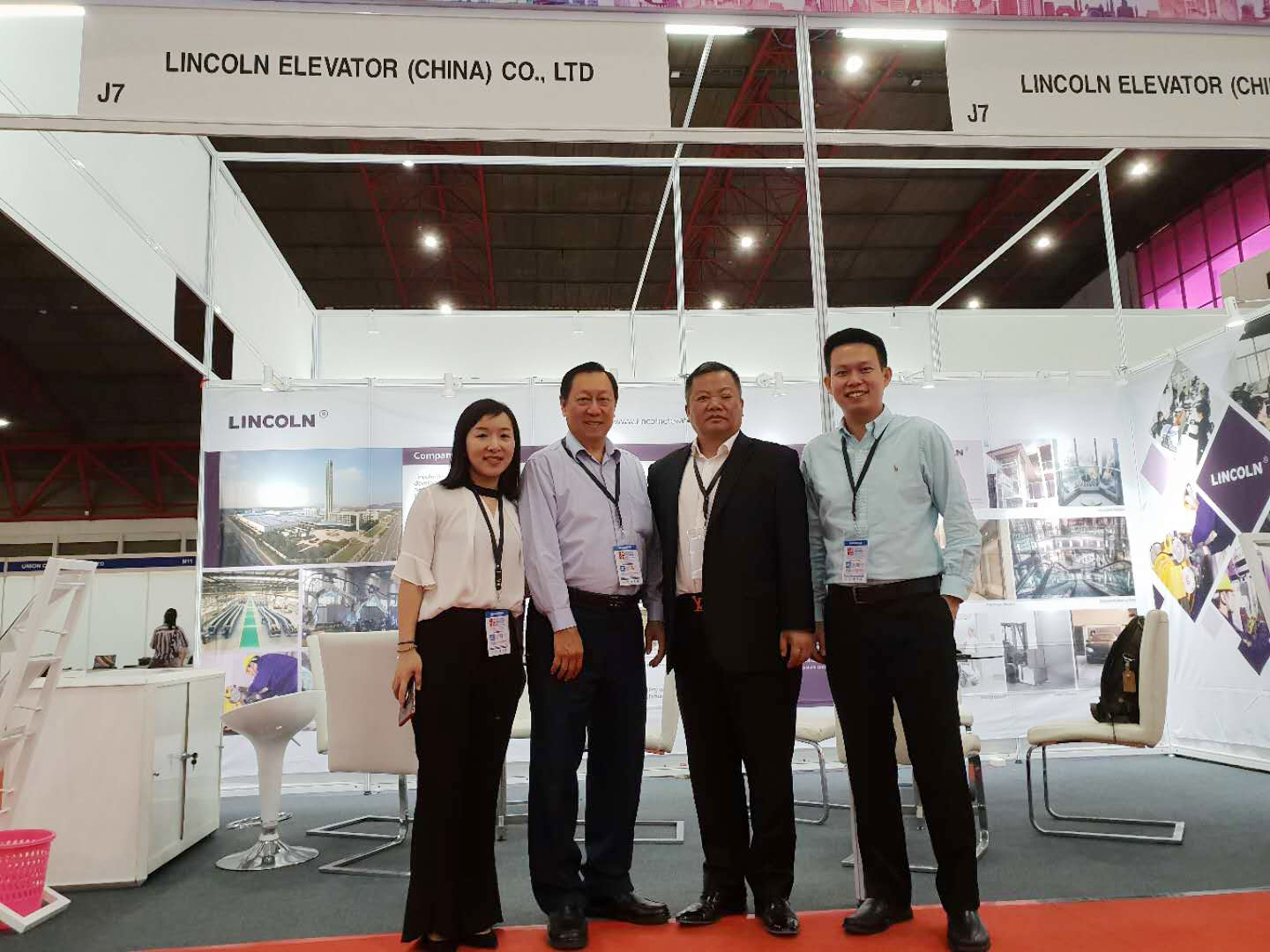 With the favorable signal of the Indonesian market and China's "One Belt, One Road" policy response, the Indonesian Elevator Exhibition is an excellent opportunity for China's elevator-related industries to enter the market of Indonesia and Southeast Asia. This exhibition is of great significance for Lincoln Elevator to further develop the elevator and escalator market in Indonesia and Southeast Asia.
Seizing the national "One Belt And One Road" strategic opportunity, Lincoln elevator is comprehensively promoting the strategic layout of globalized industry. Its products have been exported to Australia, Malaysia, Iran, Myanmar, Pakistan, Singapore, Sri Lanka, Vietnam, Cambodia and other countries. Lincoln knows that every aspect of products and services must be strictly controlled, so that high-quality products and advanced technologies can be continuously exported overseas, which will lay a solid foundation for further expansion of overseas markets.