On July 19-22, 2018, the 7th Iran International Elevator Exhibition was held at the Tehran International Exhibition Center in Iran. Iran elevator exhibition is an influential international elevator industry event in Iran and even the Middle East region. It is a must-choose professional exhibition for all countries in the world to explore the Iranian market. As one of the important elevator and escalator suppliers in the Iranian market, Lincoln Elevator participated in the Iran exhibition again.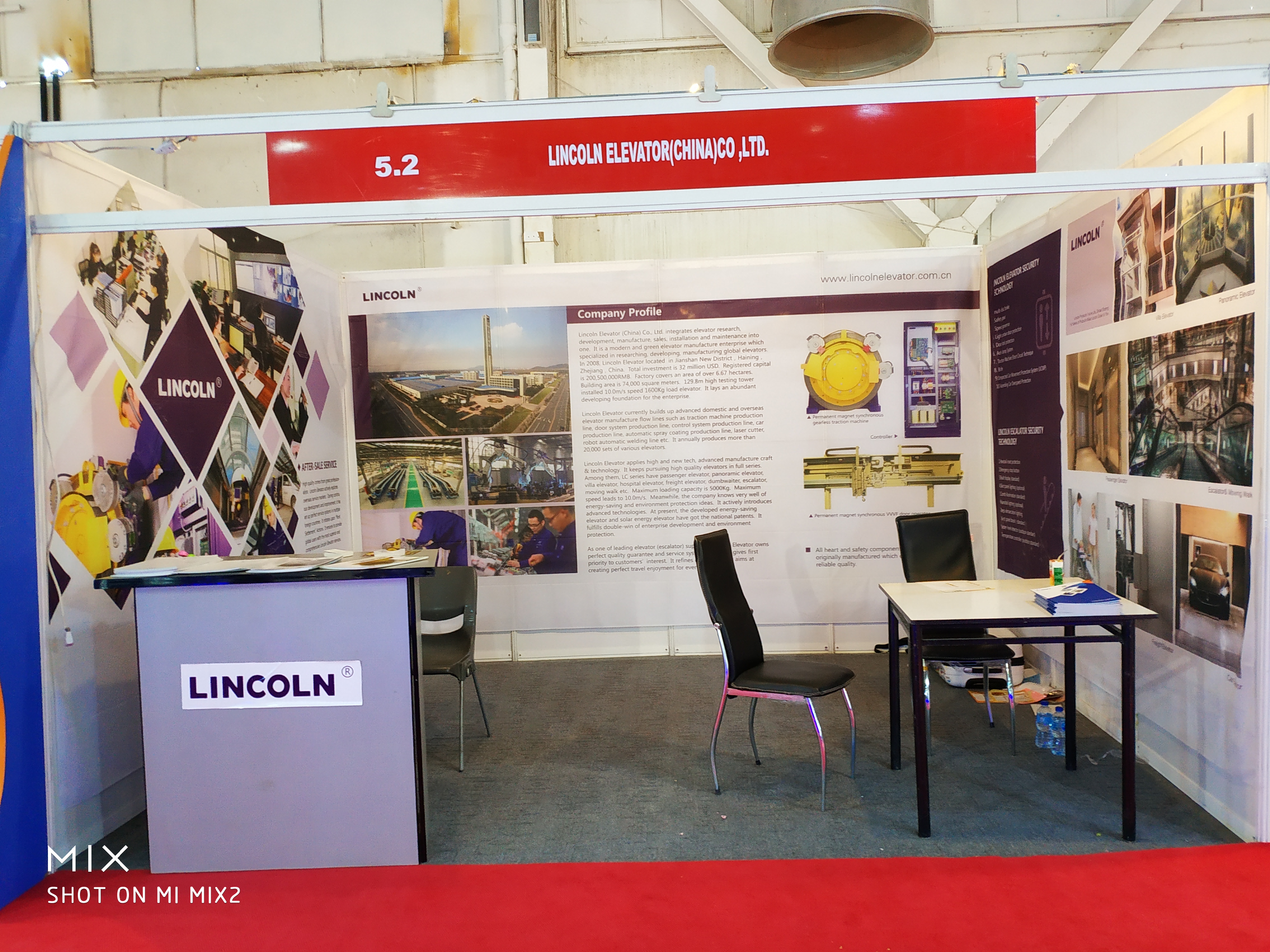 Iran is not only a necessary part of the strategic plan of "One Belt And One Road" advocated by China, but also an observer country of the SCO under the leadership of China. In recent years, the Iranian construction industry has risen rapidly, bringing new business opportunities to the elevator industry and related industries. The expanding market demand has become an indispensable part of the international layout of Chinese elevator companies.
During the exhibition, Lincoln elevator showed its corporate culture, rich product series and perfect after-sales service to customers, attracting many visitors to stop for consultation and negotiation. By participating in this Iran exhibition, while demonstrating the company's comprehensive strength and professional image, it has a more comprehensive and in-depth understanding of the Iranian elevator market, and further enhanced the confidence of Iranian customers, which lays a strong foundation for further expansion in Iran and surrounding markets.
Under the guidance of the national "One Belt And One Road" policy, Lincoln elevator will seize the opportunity and actively expand overseas market, fully demonstrating the company's high-quality elevator and escalator products, advanced technology and perfect services. The international influence of the Lincoln brand will be further enhanced.