The "Iran international elevator exhibition" which is well known in the global elevator industry has held for the 6th time successfully and it was ended on July, 13 in Teheran, Iran. The exhibition of this year was upgraded in scale and attracted many famous elevator brands throughout the whole world, which was concerned by and invited national leaders of the industry bureau of Iran.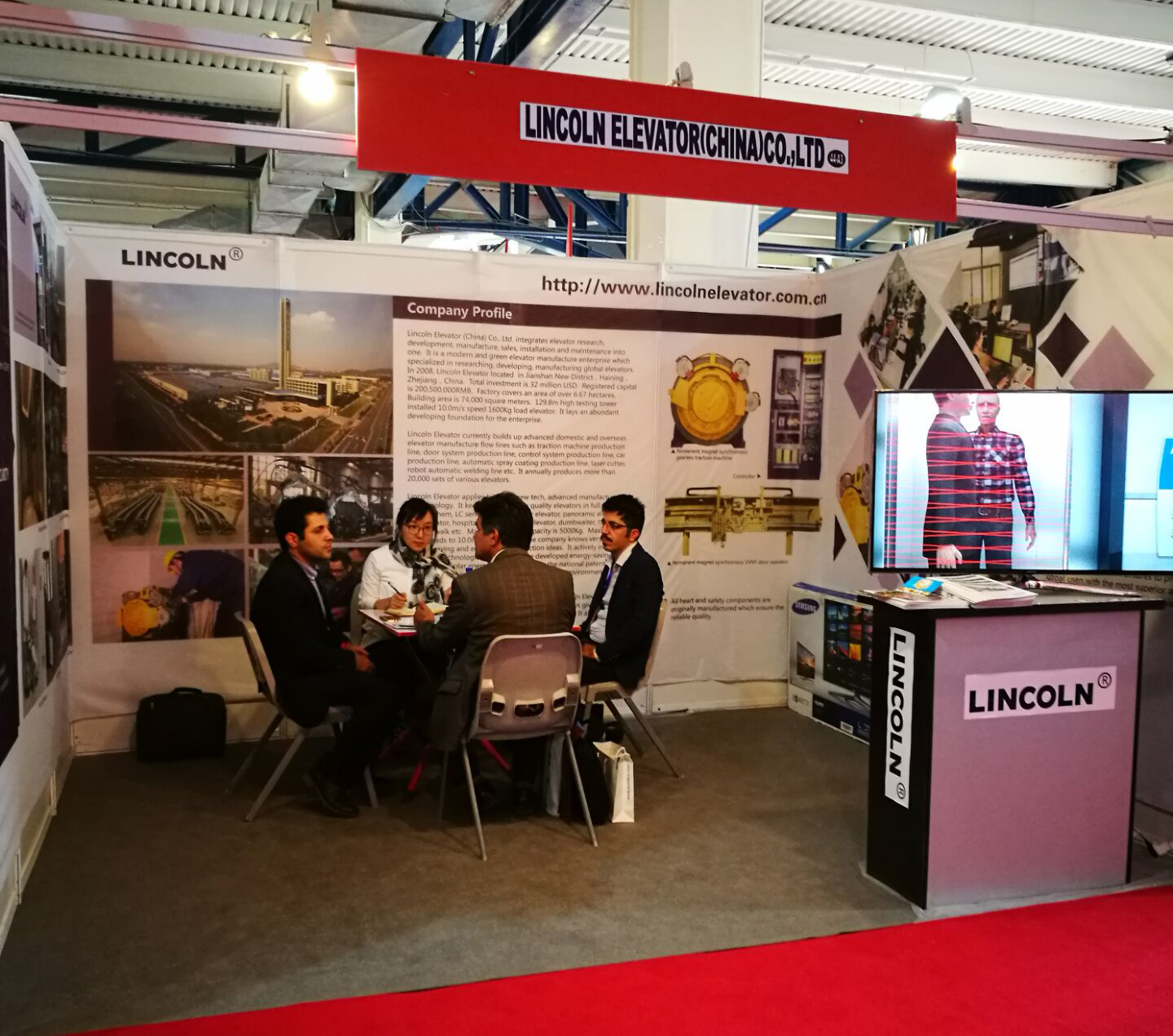 In the exhibition, Lincoln elevator won applauses with high quality products and unique and innovative service principles.
Give priority to quality  Lincoln elevator displays its strength in the exhibition.
In the feast of international elevator industry which has an influence on Iran and even the Middle East, the 44-1 A3 stand where Lincoln elevator was attracted many insiders. In the exhibition, Lincoln elevator displayed relevant accessories and products such as passenger elevator, escalator, and automatic sidewalk. What is most impressive is that among the product systems displayed by Lincoln elevator, main engine, door operator and control cabin have met the quality strength of self-production, self-assembly and self-adjustment. Lincoln elevator always puts priority to quality, adopts high and new technologies and combines exquisite manufacturing techniques to manufacture high quality and full series elevator products, and it was highly praised in the site.
Service keeps space with time  Lincoln elevator have interactions in the exhibition
In the exhibition, Lincoln elevator brought the "people-oriented" service principle and fully displayed the service system of considerate, relief and sincere, thus attracting visitors to have active interactions. Lincoln elevator did not only forge an professional installation and maintenance group with advanced technology and skills in business but also constructed a complete remote monitoring network and maintenance inspection mechanism which kept space with time, thus providing important guarantee to safety operation of elevators and making sure implementation of maintenance service in a real sense.
In field interactions, staff of Lincoln elevator carefully presented sample manuals of various elevator types and USB to customers to make them understand relevant materials such as information of sample manuals, PPT which introduced the company and three-dimensional animation of products, which had strong responses.
The exhibition displayed Lincoln brand and established the post of the industry
Lincoln elevator which attended the exhibition did not only display high quality elevator products to the world, and moreover, its brand influence was also widely accepted. In fact, in recent years, Lincoln elevator actively participated in international elevator exhibition and attracted merchants from various countries such as Turkey, Saudi Arabia, Iran, India, Malaysia, Burma and Laos to consult and negotiate about business with its rich product series, classic sample engineering, revolutionary innovative strength and personalized service principles.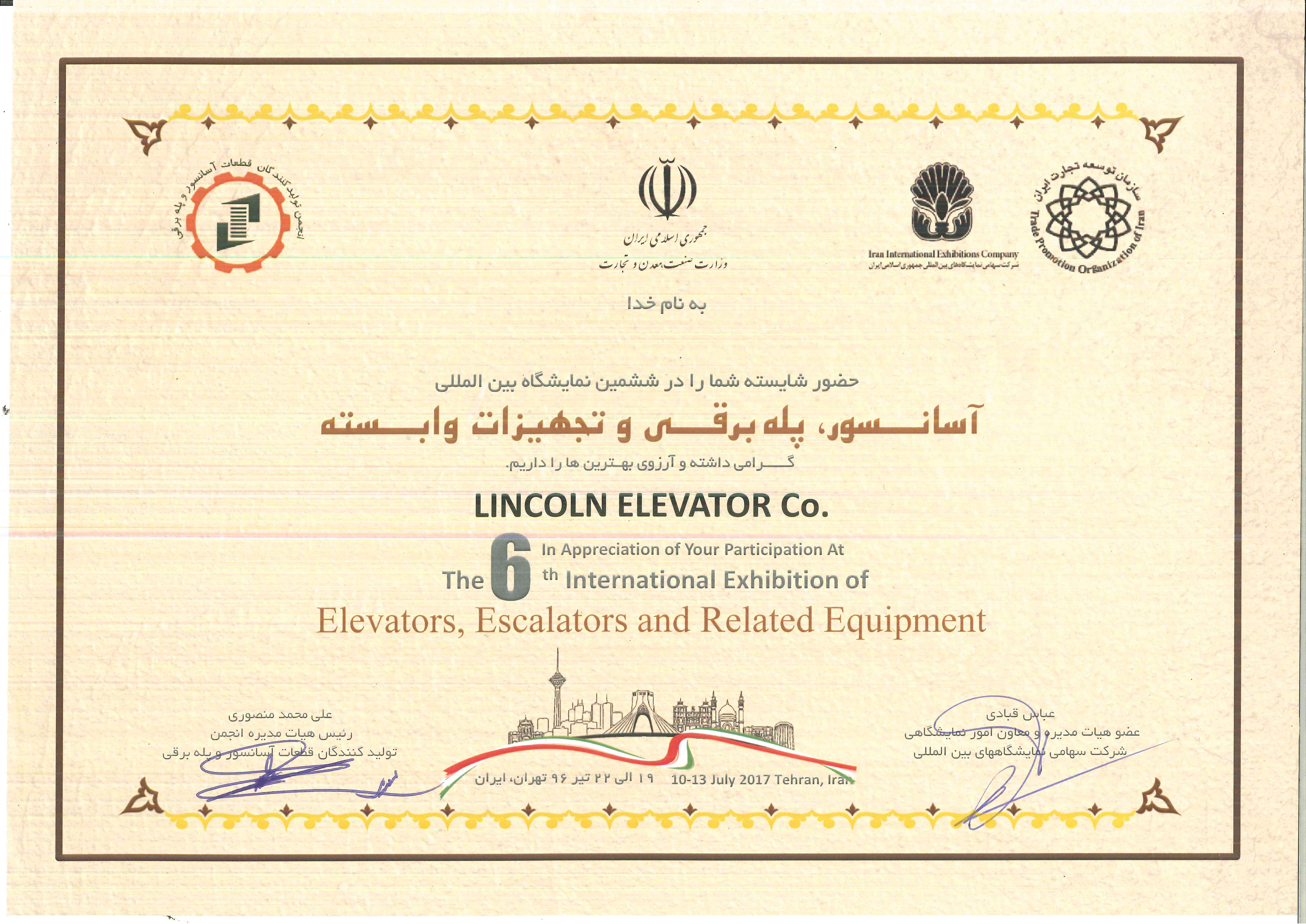 With active actions of "introducing in and going out", Lincoln elevator strives to be an advantageous brand in the elevator industry, observes to the idea of "specialty forging quality and service reflecting values", and serve to merchants at home and abroad.